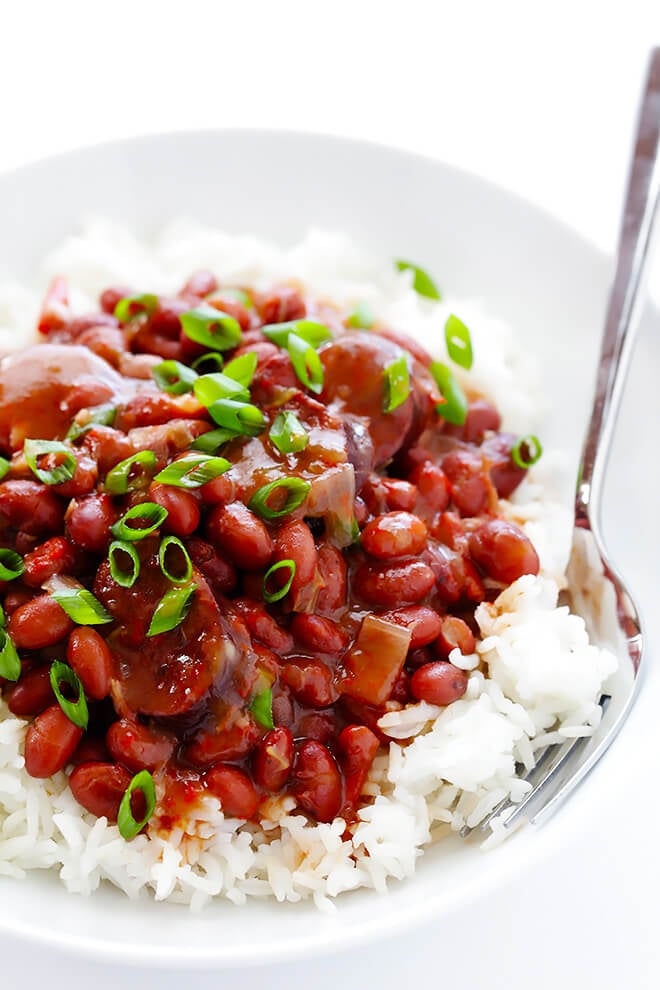 Directions
Place beans in a large bowl and cover with 6 cups (1.5L) cold water. Add 2 tablespoons (30g) kosher salt and stir until dissolved. Set aside at room temperature for 8 to 16 hours. Drain and rinse.
In a large Dutch oven, heat oil or lard over medium-high heat until shimmering. Add andouille and cook, stirring, until lightly browned, about 5 minutes. Add onion, bell pepper, and celery. Season with cook and salt, stirring, until vegetables have softened and are just starting to brown around the edges, about 8 minutes. Add garlic and cook, stirring, until fragrant, about 45 seconds. Add cayennepepper and sage, and a generous 10 to 12 grinds of fresh black pepper. Cook, stirring, until fragrant, about 30 seconds. Add beans, along with enough water to cover by about 2 inches (roughly 6 to 8 cups), ham hock (if using), pickled pork (if using), thyme, and bay leaves. Bring to a boil and reduce to a bare simmer. cook and Cover until beans are completely tender, 1 1/2 to 2 1/2 hours. (Older beans can take longer.)
Remove lid and continue to cook, stirring occasionally, until liquid has thickened and turned creamy, about 20 minutes. If the pot starts to look dry before the stew turns creamy, add a cup of water and continue simmering. Repeat as necessary until desired level of creaminess is achieved. Discard bay leaves and thyme stems. Season to taste with hot sauce, a few teaspoons of cider vinegar (if using), and more salt and pepper. For best texture, let cool and refrigerate overnight. Reheat the next day, adding a little water to loosen to desired consistency. Serve red beans over steamed white rice.
Pickled pork can be difficult to find, and the beans can easily be made without it. If you're omitting the pickled pork, a small splash of cider vinegar can help brighten up the flavor of the beans, but is not completely necessary. Add it to suit your own taste.