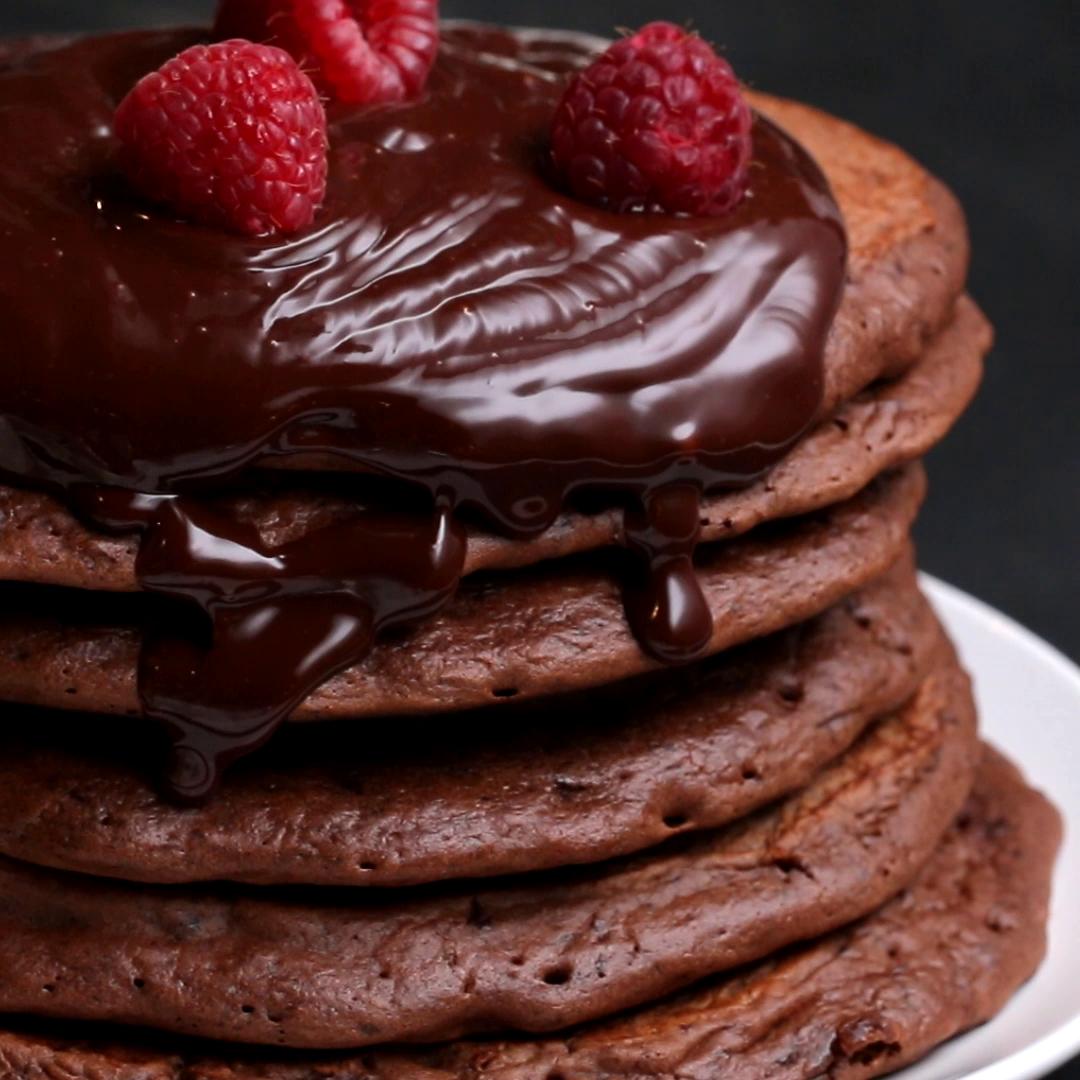 Ingredients
For the chocolate pancakes:


1 1/3 cups all purpose flour


1/3 cup plus 1 tablespoon cocoa powder


6 tablespoons granulated sugar


1 1/2 teaspoons baking powder


3/4 teaspoon salt


1/4 teaspoon baking soda


2 large eggs


3 tablespoons melted unsalted butter, plus extra for greasing pan and buttering pancakes


3/4 cup whole milk


For the chocolate sauce


1/2 cup whole milk


5 ounces semi-sweet chocolate, finely chopped


1 teaspoon pure vanilla extract
Directions
In large bowl, sift together flour, cocoa, sugar, baking powder, salt, and baking soda. In medium bowl, whisk eggs, melted butter, and milk. Pour liquid ingredients into dry and gently mix until batter is just moistened (there will be some lumps).
Melt small piece of butter in large non-stick skillet over medium heat. Drop 2 heaping tablespoons batter in hot skillet and spread into 2 1/2 inch disc. Space discs 2 inches apart. Cook until bubbles form over entire top, about 30 seconds. Using heatproof, non-stick spatula, carefully flip pancake and continue to cook until done, 15 to 30 seconds more.
In small saucepan, heat milk to just simmering. Add chocolate and whisk until smooth. Whisk in vanilla. Serve over pancakes.