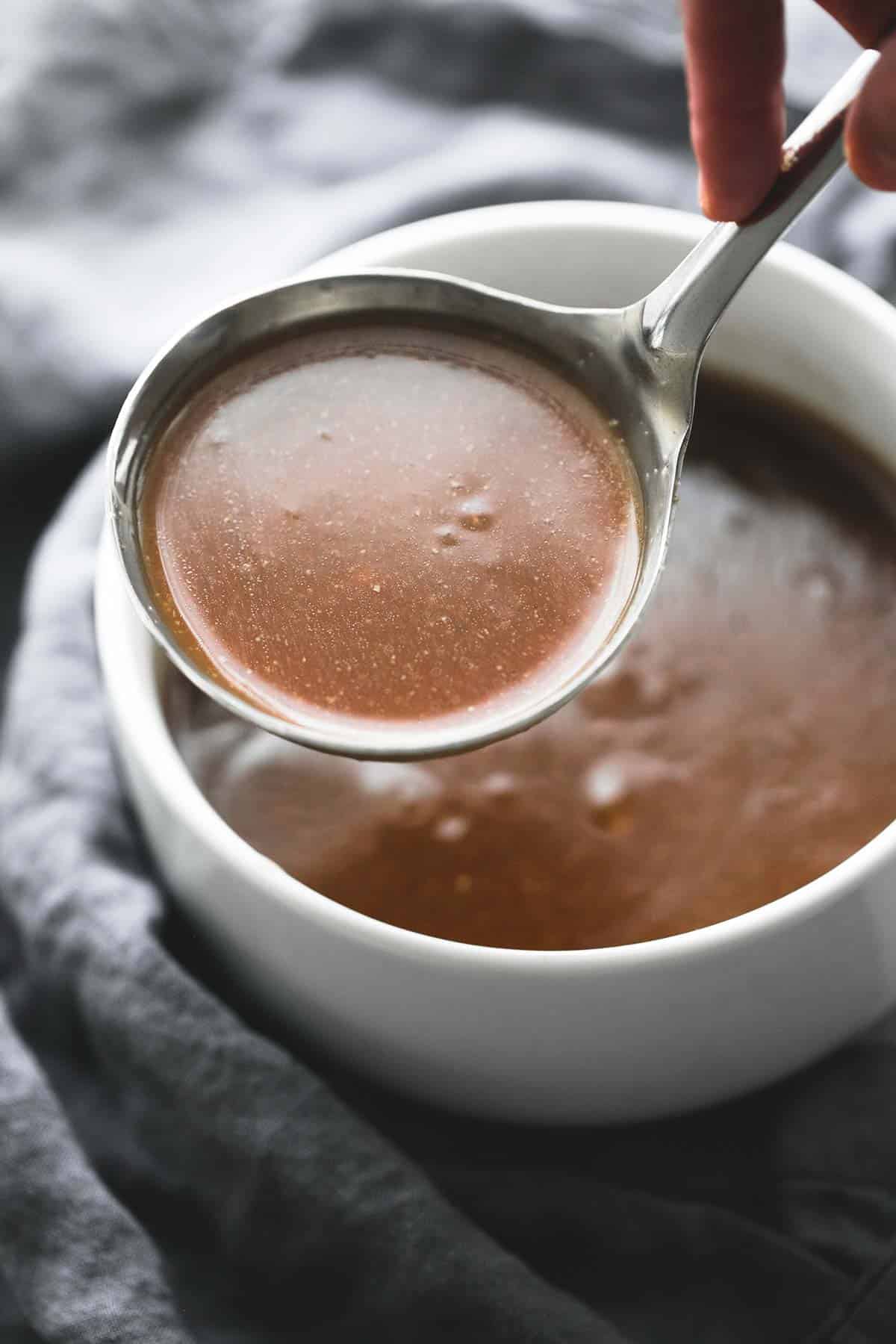 How to make gravy from scratch
Melt your butter in a saucepan


Add the flour and cook for 2 minutes making sure not to burn the mixture.


Add in half a cup of beef broth and whisk as it thickens drastically.


Add another half cup and whisk until the mixture starts to thin.


Slowly whisk in the remaining of the broth.


Add a splash of Worcestershire sauce, some better than bouillon and a pinch of pepper.


Simmer the brown gravy for 3-4 minutes.


Add in your splash of heavy cream


Check your seasonings and serve.